CX World Championship Excitement
7:35 PM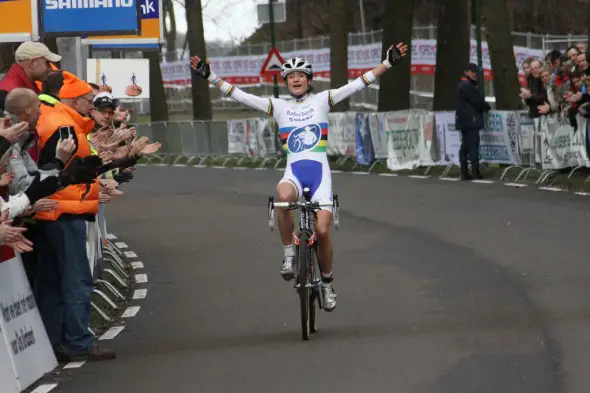 I'm so looking forward to the CX World Championships - we're getting up tomorrow morning at 4 am to watch the feed live (sad, but true, we are CX crazy in this house).
When I was a kid, I couldn't sleep the night before Christmas because of all the presents waiting for me under the tree (didn't matter that I knew what every single one of them was, I still wanted to get to them and rip them open). I would lie in bed staring at the ceiling, waiting hopelessly for my eyes to droop...
Now as an adult, I have the CX World Championship to look forward to tomorrow morning - 4 am start local time for the women's race. We have it all ready: donuts stashed away for a ridiculously early breakfast, freshly ground coffee waiting for the French press, and (knock on wood) access to a video feed that will allow us to watch the event live.
Who will it be? Will Vos dominate in the last laps like she did? Will the sand create chaos? Will Compton get her World Championship jersey? Will Nash come from behind and change the race?